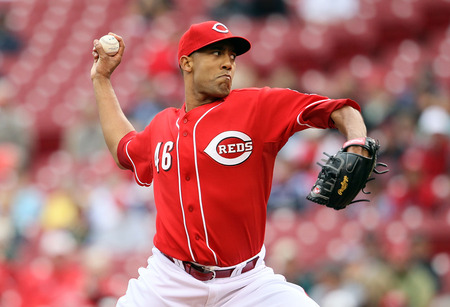 On May 25, 2011 Cincinnati Reds relief pitcher Carlos Fisher (pictured) was forced to pitch 5 2/3 innings in Philadelphia. He threw a whopping ninety five pitches and eventually lost the game. The reason he was forced to pitch so many innings was that the Reds other two pitchers Sam LeCure and Matt Maloney were not available, they were injured. Eventually both would end up on the disabled list.
Last night due to Lecure's inability to get loose, Carlos Fisher had to pitch again. He threw one inning and could not get out of the
twelfth inning.
This is an appreciation for Carlos Fisher. He took two games for the team. He did not deserve to lose. As a fan, I will remember what he did. I wish him well in his future endeavors.
As for the current situation, the Cincinnati Reds find themselves in, with pitchers going down, all I can say is "Hold on Reds fans." It's a long season. The Cincinnati Reds will endure and thrive.